Past Events
August 5, 2021: Discrimination and Harassment in Fundraising: A Summary of Findings from the AFP & Ohio State University (OSU) Survey on Fundraising Workplace Climate
In the summer of 2020, the AFP worked with researchers from the Ohio State University (OSU) to conduct a survey on the fundraising workplace climate. A random sample of AFP members were asked to share their views about their work and work environment to represent those of the broader AFP membership and fundraising profession. Starting in February 2021, the AFP began to release short reports on preliminary results from the survey. In this short webinar, OSU researchers Drs. Erynn Beaton and Megan LePere-Schloop highlight some of the most important findings on discrimination and harassment in fundraising from the reports.
Presenters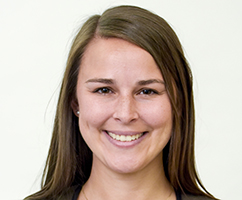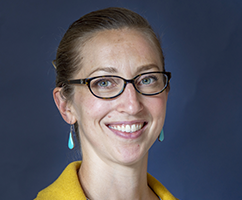 Drs. Erynn Beaton and Megan LePere-Schloop are Assistant Professors in the John Glenn College of Public Affairs at The Ohio State University. They conduct research and teach on public and nonprofit management. Beaton earned her Ph.D. at the University of Massachusetts Boston in the business school's program on Organizations & Social Change. LePere-Schloop earned her Ph.D. from the Department of Public Administration and Policy at the University of Georgia. Their work on sexual harassment in fundraising has been published in two of the top public administration journals and has produced multiple reports published in collaboration with the AFP.
October 6, 2020: It's Time for White Women to Step Up for Racial Justice (Free AFP Member Webinar)
Contributor: Alexis Kanda-Olmstead
White women everywhere are finally hearing the call of their BIPOC (Black, Indigenous and People of Color) sisters to step up for racial justice. But joining book groups, amplifying Black voices on social media, and teaching their kids to be anti-racist is not enough. It's time for white women to step up at work for BIPOC women who are far more likely to be paid less, silenced or discounted by men, and suffer abuses such as sexual harassment. From developing authentic relationships to sharing insider knowledge only available to them, "woke" white women have inordinate power to create change through the advocacy and support of BIPOC women. In this session, participants will explore the legacy of white supremacy in women's relationships, unpack the barriers that keep white women from supporting Black women, and identify specific actions that will move beyond performative to true activism.
---
October 14-15, 2020: AFP LEAD VIRTUAL
PLEASE NOTE WE HAVE A CAPACITY OF 500 FOR THIS WEBINAR. DON'T WORRY IF YOU ARE UNABLE TO REGISTER FOR THE LIVE EVENT - WE WILL BE MAKING THE RECORDING OF THIS WEBINAR AVAILABLE ON AFP'S WEBSITE THE WEEK OF OCTOBER 13TH.